Japan: Tech tradition & peace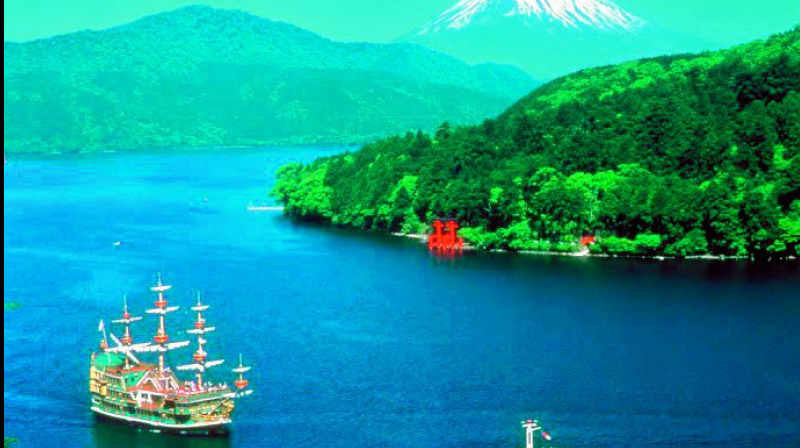 Kiezu no Hi, the eternal flame which has been burning for the past 1,200 years on Miyajima Island, speaks volumes about Japan Tourism. There's a sense of resilience, a certain discipline, which has no parallel anywhere else on the planet. Japan is a country that has successfully blended tradition and technology. Japan Tourism
You'll see people walking about with the latest gadgets but they'll still greet you with that overwhelming bow. If you're from one of those nations topping the annual rudeness list, the gracious Japanese will leave you stunned. Alongside skyscrapers, you find amazing Shinto Shrines, Buddhist temples with pagodas, castles of Shoguns in top cities such as Kyoto, Osaka, Hiroshima and Tokyo. And then there's the bullet train, blazing through the country's gorgeous countryside. But more on that later.
The tour started on a spiritual note with a visit to Asakusa town. Several shops line the street on the way to the Senso-ji temple, selling many things including lovely folding fans. Another must visit place in Tokyo is the Tokyo Sky Tree which I'd suggest you visit around twilight. The view from the 634 metre-high tower is simply breathtaking.
And speaking of breathtaking, do not miss a morning visit to Mount Fuji after a breakfast of Miso soup. That sunrise over the volcano that formed thousands of years ago is to die for. Mount Fuji is now a world heritage site with five lakes around it. The peak is at 3,776 metres and the temperature at the top in December is close to -15 degrees. The official climbing season is from July 1 to August 26. Mount Fuji is also a place of worship.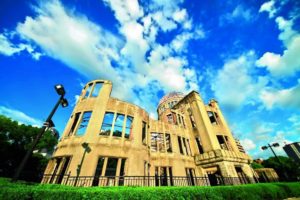 If you're planning a visit, then late March or early April is perhaps the best time. Japan's beauty grows multi-fold during these months, with the air filled with cherry blossoms. In the latter part of the year, there's a chill in the air but the warmth of Japanese hospitality will surely keep you comfortable. While it was snowing in Hokkai-do in the north of Japan, Tokyo (when we landed) experiences an average day temperature hovering somewhere around 15 degree centigrade.
Another pride of the Japanese is the Shinkansen or the bullet train system. Take a trip from Tokyo to Kyoto and you'll know why punctuality is almost a religion here. The trains arrive and leave with not a minute wasted on either side. But Kyoto is where you'll also experience the tradition. This ancient city will surround visitors with the finest wood and around 80,000 Shinto shrines and castles. Out of 300, only 13 are original castles and rest have been rebuilt. "While Europe is a culture of stone, Japan is a culture of wood," says our master guide, Mr Toshihiro Kamba.
Kyoto city looks like a chessboard with its 1,068 temples and 820 shrines. And the best-rated tourist spot is the Fushimi Inari Shrine, vividly painted in vermilion. Founded in 711, it is the main shrine of all the 30,000 Inari shrines all over Japan. Vermilion signifies life forces and counter spells and due to the colour, Shinto shrines resemble Hindu temples.

As far as castles go, there's the Nijo J-Jo castle, one of the finest examples from the early Edo period and Momoyama culture, filled with detailed paintings and carvings.
https://www.deccanchronicle.com/triptease/160116/japan-tech-tradition-peace.html
Communication could get a little difficult in Japan because the signboards are mostly in Japanese and few speak English. But that's the thing — the country loves its language. It is, however, very manageable if you learn basic conversation skills. And if you're travelling in a group, do engage an English-speaking certified Japanese guide. Also, make sure you are aware of Japanese etiquette because it needs to be followed at the shrines and temples.


Carry hard cash as well, since the Japanese prefer cash over cards. And ATMs of Japanese banks will not accept your debit cards. To give you a sense of how much cash you'll need on the trip, an English newspaper, like the Japan Times, costs 210 yens (over Rs 100 in Indian currency).
https://www.deccanchronicle.com/triptease/160116/japan-tech-tradition-peace.html
But at the end, no tour of Japan is complete without a visit to Hiroshima. The city lost 1.4 lakh people to a device of war built by man. But today, it has been rebuilt into an absolute paradise. The peace memorial still has that clock which stopped at 8.15 am — the time of the bombing on August 6, 1945. A cycle on rent in most cities in Japan like Hiroshima, is a good option. There's also the river cruise in Hiroshima — from the heritage sea route of the atomic bomb dome to Miyajima. And it's on Hiroshima where another flame still burns, until the world is completely rid of nuclear weapons.

There's also a message written: Let all the souls here rest in peace. For we shall not repeat the evil.