Farmer Suicides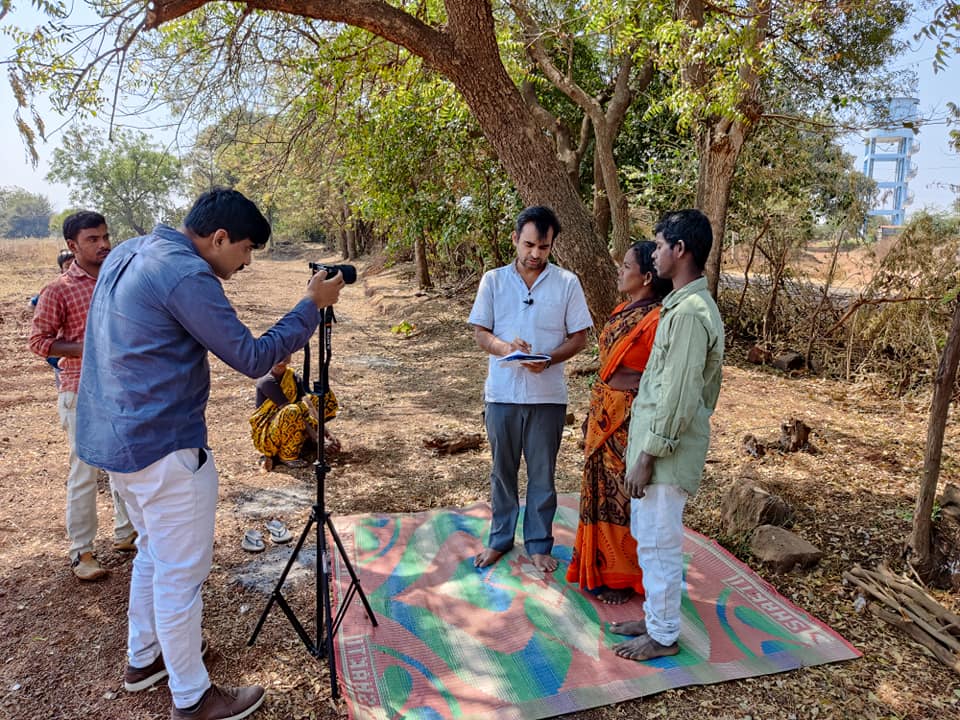 Farmer suicides in India account for 11.2% of all suicides and close to 6000 poor and marginal farmers chose the forbidden path of suicide in 2019 alone, indicating the seriousness of the agrarian crisis in the country.
Being the son of a farmer, Sudhakar Reddy documented the stories of deceased farmers to give a voice to these less-known and less-heard peasants by giving extensive media coverage to the families of the deceased. He traveled to the drought-stricken villages of Andhra Pradesh, Telangana and  Rayalaseema to report facts and assess the real situations on the ground.
As part of his investigation, he visited the remote areas of Kurnool, Vikarabad,  Adilabad and Bhupalapally districts, Khammam, Amaravati and interacted with the surviving family members of many farmers battling with the burden of mounting debts and no means of income for their basic existence.
The grim tales of these families are as depressing as the dry and dusty roads traveled by Sudhakar to report cases of farmer suicides.
Through his investigative stories of the debt-ridden farmers, Sudhakar highlighted the main reasons behind the rising farmer suicide crisis in the two states and the importance of addressing these issues to lower the trend.
His key findings:
Poor and Marginal farmers are getting caught in the debt trap of Moneylenders, forcing them to end their lives.
Rythu Bandhu scheme excludes tenant ryots who bear all the risks of cultivation, while landowners are enjoy its benefits without putting in any hard work.
Abnormal weather conditions lead to crop failures in consecutive years, resulting in a pile-up of debts.
Pink Ball Worm posing a severe threat to cotton cultivation
Lack of funds to pay ex-gratia to the families of deceased farmers
Dysfunctional bore wells in Telangana due to depletion of groundwater resources
Middlemen ruling the market yards and exploiting the farmers
Lack of Minimum Support Price and MSP Fraud
Impact of His Stories:
Through his coverage, Sudhakar Reddy has garnered the attention of many readers and government officials on the situations of tenant ryots
The Government of Andhra Pradesh has announced Rs.7 Lakhs compensation to the families of farmers who committed suicide in the last five years