Hair Smuggling into China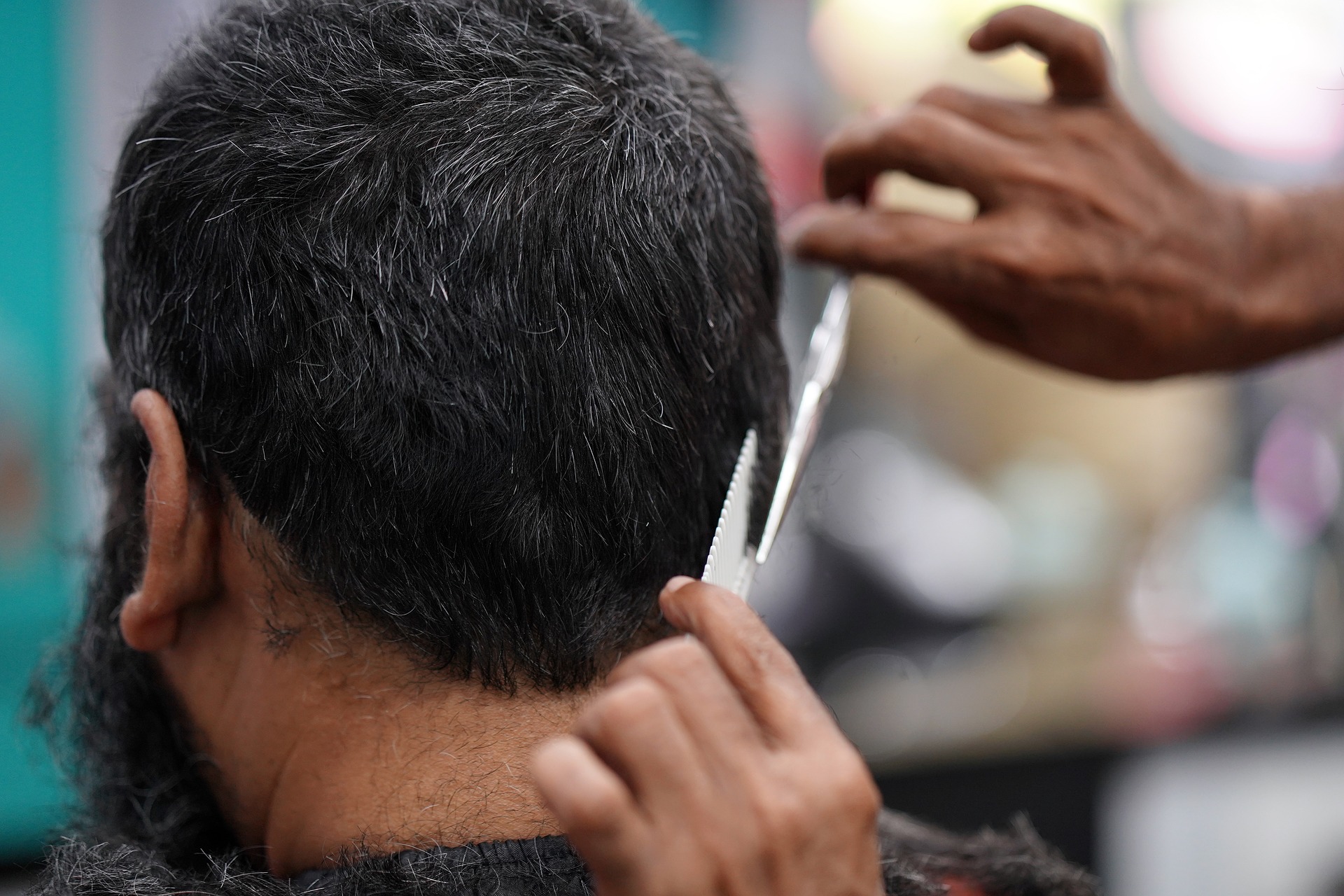 From Hyderabad to China
One of the notable stories written by Sudhakar was about a smuggling racket involving human hair being transported to China from Hyderabad through Myanmar. He wrote about Chinese importers under-invoicing hair to evade 28% Chinese import duty and also under-report foreign exchange to escape FEMA compliance. They had made Hyderabad their center of operation. The ED launched an investigation into the illegal hair route after the publication of the story.
The importers would pay the under-valued amount through hawala, mainly in gold. The artificial decrease in value will be as high as $56 per kg; from the original $60 to the billed $4. As per the data collected by Sudhakar, in 2020 around Rs 33 crore worth of raw human hair was exported but estimates state that the original amount can be more than 25 times this value. The hair was being sourced from various places in AP and TS such as Tirupati, Simhachalam, and Yadadri temples.
Even when it comes to jobs involving the processing of raw hair, India had to take a hit due to cheap child labour camps in Myanmar. Sudhakar reported about the two lakh people who lost their jobs in the hair processing hair industries in Hyderabad, Bengaluru, Chennai and Eluru due to smuggling on the Chinese end.
Even with an estimated turnover of Rs 6,000 crore to Rs 8,000 crore involved, the industry opposed any GST on the trade of hair, Sudhakar reported as a follow-up to his investigation. Central enforcement agencies wanted GST to track the raw and processed hair to curb illegal sale and smuggling but the industry rejected this proposal to keep up with the Chinese markets.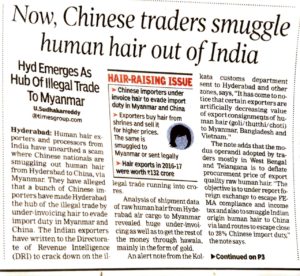 Links:
https://timesofindia.indiatimes.com/city/hyderabad/india-loses-hair-biz-jobs-to-cheap-child-labour-in-myanmar/articleshow/81940889.cms
https://timesofindia.indiatimes.com/city/hyderabad/now-chinese-traders-smuggle-human-hair-out-of-india/articleshow/81921758.cms
https://timesofindia.indiatimes.com/city/hyderabad/hawala-link-in-hair-smuggling-racket/articleshow/82235331.cms
https://timesofindia.indiatimes.com/city/hyderabad/hyderabad-traders-take-bangladesh-route-to-smuggle-human-hair-to-china/articleshow/83133812.cms
https://timesofindia.indiatimes.com/city/hyderabad/human-hair-smuggling-ed-searches-at-9-locations-in-hyderabad-guntur-for-fema-violations/articleshow/85584338.cms
https://timesofindia.indiatimes.com/city/hyderabad/ed-searches-on-hair-exporters/articleshow/85610534.cms